If you're thinking about ways to turn the heat up at home, a great way to bring warmth into your space is to opt for winter-friendly furnishings. We list the best fabrics you can curl up with during winter.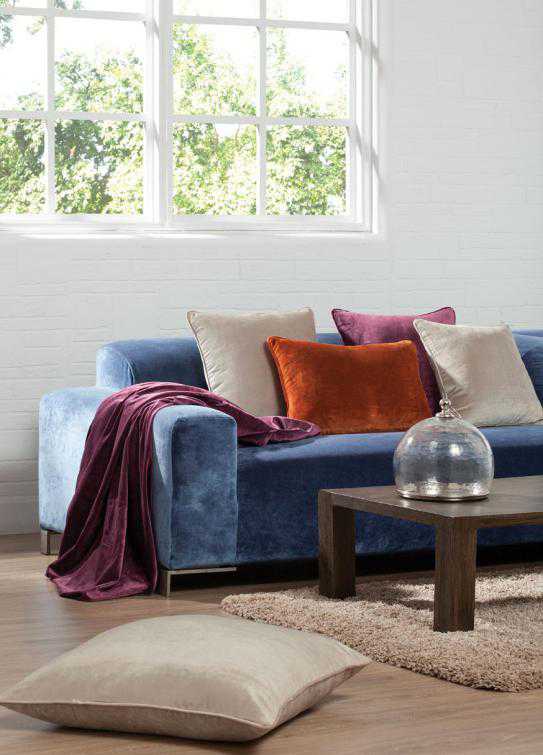 Chenille
A fuzzy and velvety fabric, chenille is crafted from a caterpillar-like yarn. When it comes to seasonally-themed fabrics, chenille is a cold weather staple. Remember the big, tall bed dressed with a fluffy chenille comforter in your parents' room in the winters? Soft and inviting to the touch, chenille, along with velvets and soft cottons, give a sense of luxury and comfort. Chenille has the characteristic pile (the soft surface consisting of many small threads) you want to sink into. The fabric lends a cushy, warming feeling to any room, which makes it ideal for your den or family room. Looking to upholster your favourite couch in a warm and rustic, yet elegant style? Dress it up in a combination of the velvety texture of chenille and a print for a touch of texture as well as drama. If you have any treasured antique or a much-loved sofa in your home that could use some love, consider reupholstering the pieces in chenille for a polished and refined look. Chenille is also apt for making draperies; curtains crafted from the fabric can easily block out the cold during winters.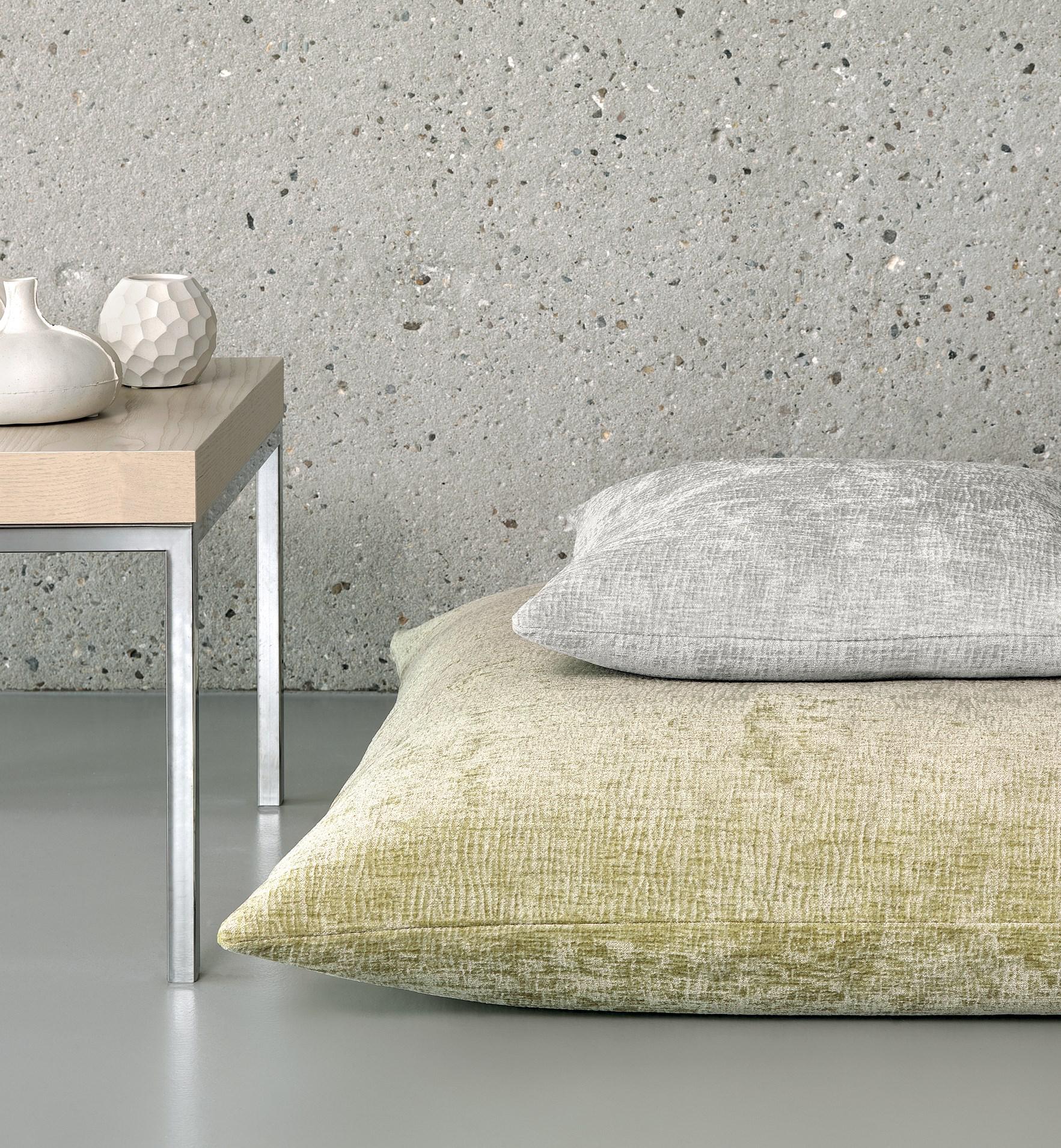 Velvet
What makes velvet a crowd-pleaser is that it lends opulence to any décor, not to mention that it is sensuously soft in texture. Though velvet is deliciously steeped in a Victorian vibe, doing up the interiors with this fabric doesn't mean your home has to look like something out of a Jane Austen novel. Rather, incorporate this fabric into your décor as a focal piece for richness without going into a velvet overdrive. Think cushions, curtains, or a focal sofa in velvet. For example, a sofa upholstered in rich blue velvet can lend drama to your space without making it feel stuffy. For a soft and quiet feel, use velvet in deeper hues, keeping it simple with a variation of a single colour tone. Since texture is important for creating a cosy space, make sure to opt for rich textures, be it through textured accent pillows or plush curtains. Prefer to snuggle up with your favorite novel in the privacy of your bedroom? Then consider a comfy armchair in velvet. Worried that velvet may be too bold for your décor? Then opt for velvet furnishings in a neutral tone to help the fabric blend in with the rest of your space. Or balance it out with airy and light accessories like an abstract art work, fancy pillows or a pretty mirror.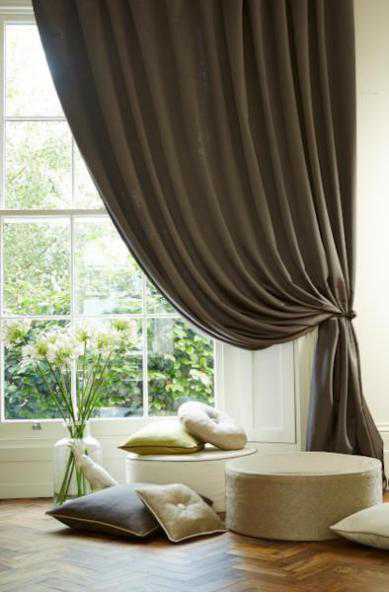 Jacquard
Jacquard is another winter-friendly fabric. Jacquard weaves, including damasks and brocades, come with the pattern woven directly into the textile rather than printed on. Furnishings crafted from jacquards lend a sophisticated combination of old-world glamour and chic luxe to every space. For instance, a stately Edwardian chair upholstered in elegant jacquard is the perfect mainstay for conversations late into the wintry night. Jacquard is durable and stretchy; thus, the glory of your jacquard-upholstered furniture is sure to remain intact for a considerable time. Little surprise that jacquard fabric, which allows everything from chevrons to sunbursts to be rendered into the weave, is a great choice for adding texture to any outdoor décor. Does the idea of snuggling up with a blanket in your lovely porch or sweeping balcony during winters excite you? Add some seating in the outdoors with chairs upholstered in jacquard. Or do you like to gaze out at stars in the wintry sky from the comfort of your room? Place an ottoman upholstered in jacquard right next to the window and settle in for stargazing—along with some extra comfort. A medium-weight fabric, jacquard is the gold standard for window treatments. Drapes crafted from jacquard are ideal as flowing draperies, as well as London or Roman shades. Like to sleep in during winters? Opt for jacquard curtains, for these not only offer privacy, but also block light when used for simple window panels.
So which is your favourite furnishing fabric to curl up with?