What is jacquard?
A style of weaving in which the pattern is woven into the weave instead of being printed and dyed, jacquard features a richness of colour and texture. The epitome of glamour, opulence, and chic sophistication, jacquard honours the past in a big way.
Incorporate jacquard into your décor, and you'll love how the patterns woven into the material lend an impression of royal refinement and grace dating back centuries. Are you looking to entertain and spend quality time indoors this winter? Use this opulent fabric for draperies and upholstery. Want to block out noise and extreme temperatures in your space? Be sure to use this fabric front and centre, for the tight weave of a jacquard fabric lends it an insulating quality. What's more, jacquards are very durable, and do not wear out or fade easily, making them the perfect choice for performance upholstery and draperies in a family room or den.
So are you looking to incorporate the unusual and highly individualistic look of jacquard prints into your space? We bring you the top 3 international jacquard designs that can lend everything from an understated elegance to an opulent charm to your décor this season.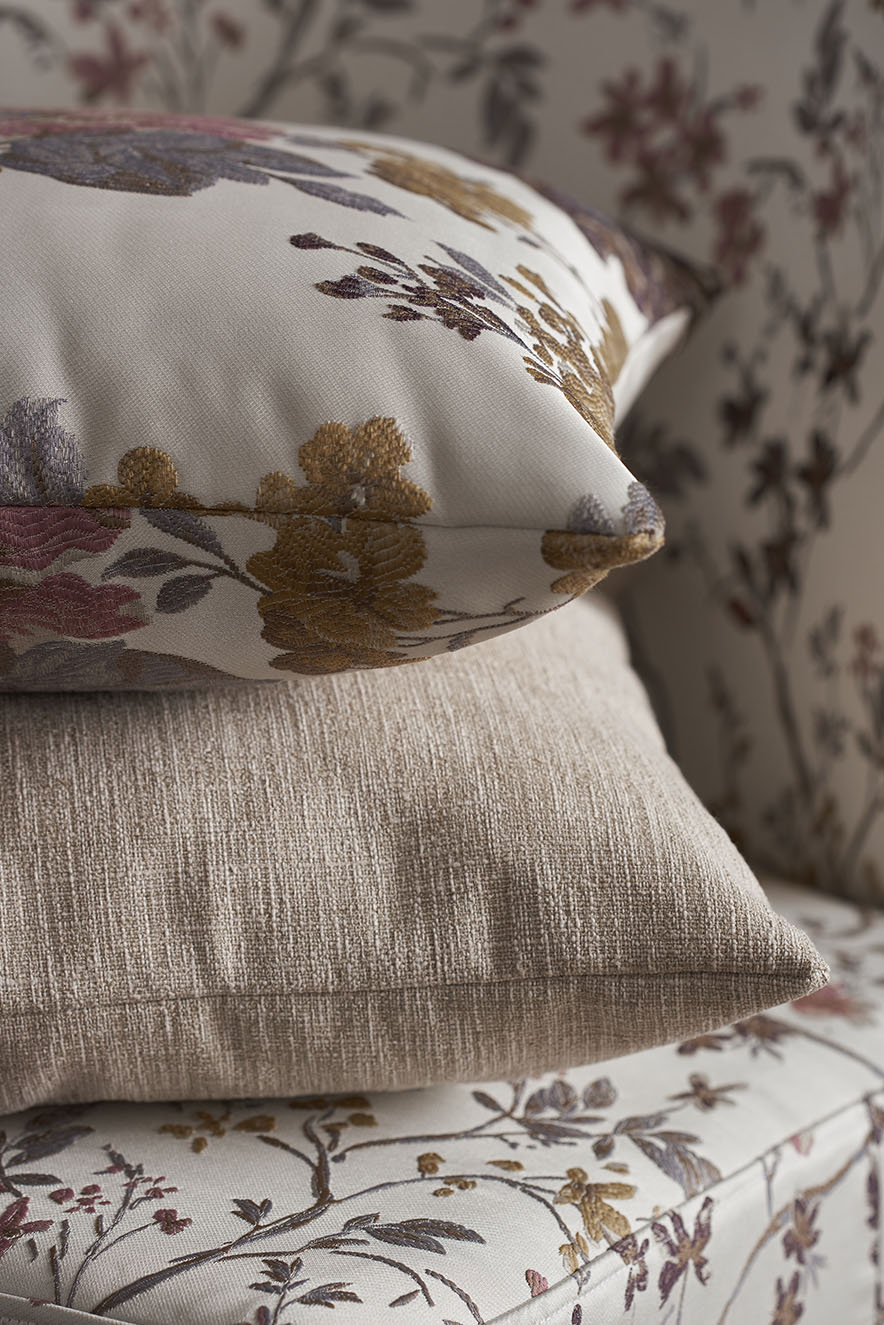 1.Timeless florals
No matter the weather, you can keep your space blossoming year-round by using upholstery and drapes in jacquard with floral patterns. There's nothing more classic than a sofa upholstered in floral jacquard. To give the sofa a little romance, use a pleated underskirt and a scalloped overskirt. If you are apprehensive to go all out with jacquard in florals, use it as an accent, like on your pillows. And if you're feeling a little bit more indulgent, opt for silk jacquard, which is one of the most beautiful and luxurious jacquard fabrics, and is perfect in a setting for an evening party. For a balanced décor, if you're opting for jacquard in large florals, pair it with plaid or geometric shapes. In the same way, a smaller floral would work well, for instance, with a larger floral and a plaid.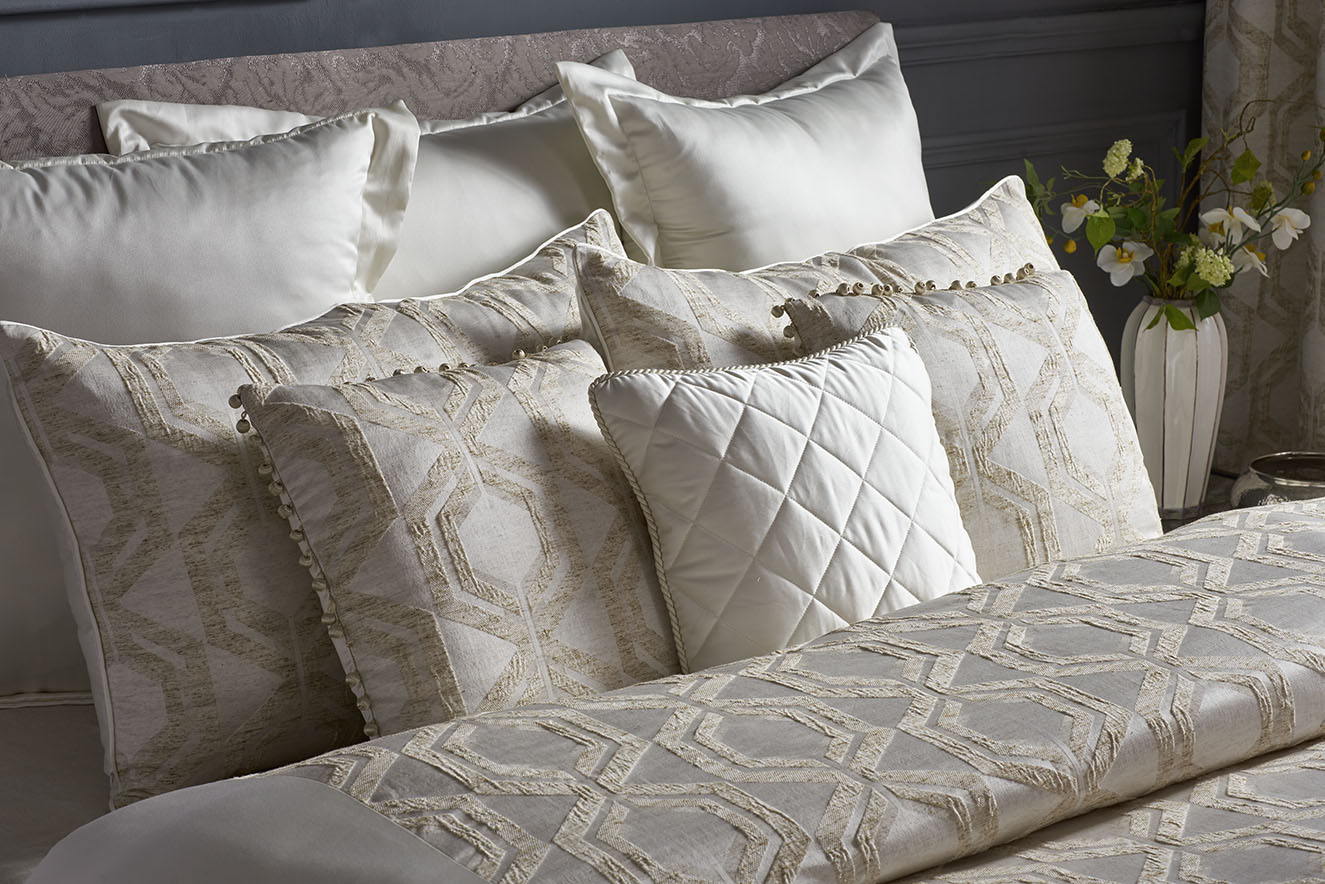 2.Simple geometrics
So what if numbers were never your strong suit? You can still give geometry a shot at home. Geometric patterns have been a decorating favourite internationally for decades. Striking and versatile, patterns such as hexagons, diamonds, quatrefoils, and more look right at home in any space from refined traditional to contemporary—especially if you combine them with jacquard. Geometric jacquard even in small doses can make a big impact. Consider adding some vibrant lattice-print jacquard throw pillows to your sofa, set out a chevron-covered jacquard ottoman, or hang up some honeycomb patterned jacquard curtains. Want to showcase a geometric pattern you absolutely love in jacquard in a big way? Cover the largest piece of furniture in your space in your favourite geometric print for major impact. Consider a sofa upholstered in a fresh trellis jacquard, a bed dressed in an elegant quatrefoil jacquard duvet, or even dining chairs slipcovered in a Moroccan-inspired jacquard arabesque.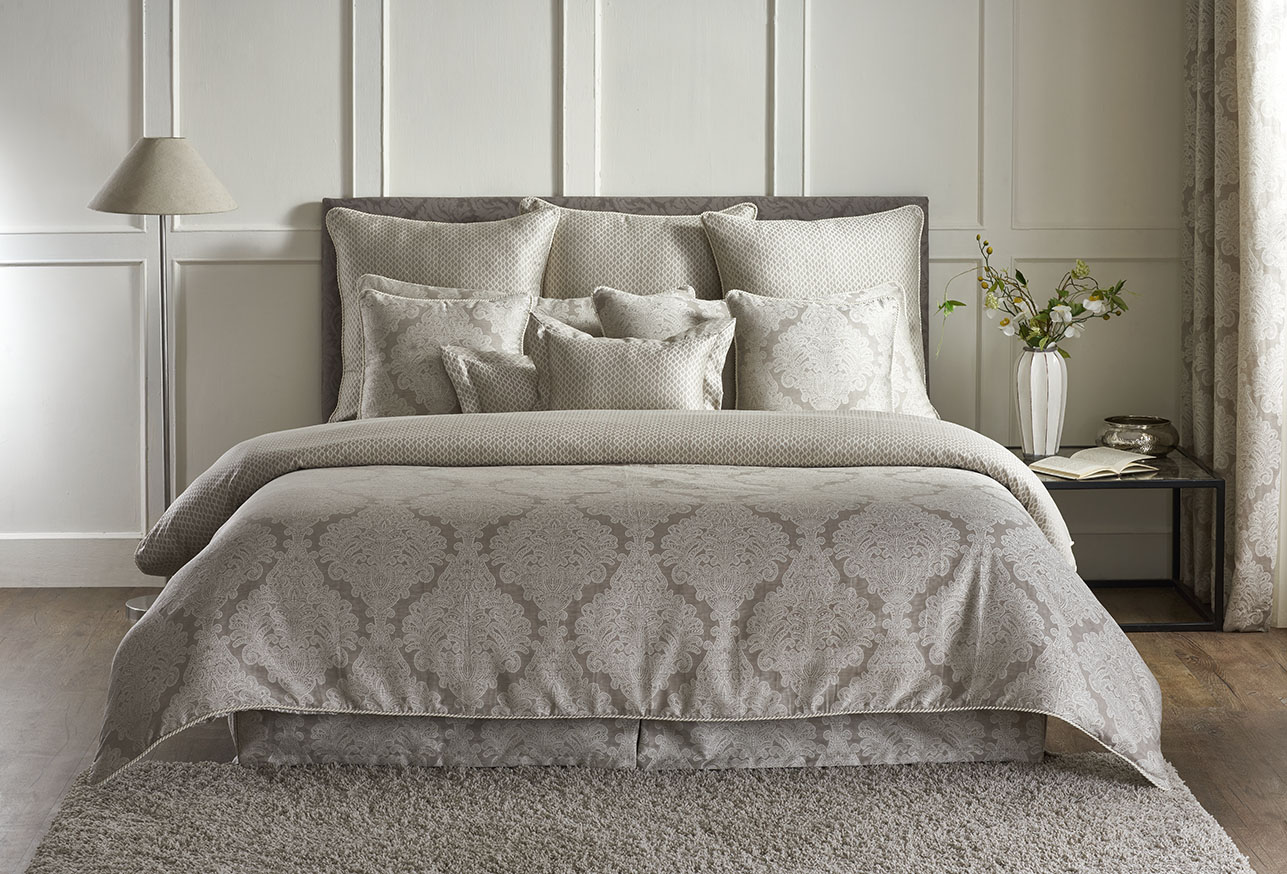 3.Rich damasks
Jacquards in opulent damask patterns hold their own when it comes to home furnishings. Think that damask jacquard is too elaborate and even a bit too precious for your space? You are far from the truth. Rather, the bold yet earthy design content of damask jacquard, which includes everything from botanicals, to mythical creatures, birds and animals, lends it a versatile and unpretentious look. For a subdued style with damask jacquard, consider making it pop with a contrasting furniture colour, such as a subdued off-white with gold, or a more vivid green with lavender. To keep things interesting, mix and match patterns. So if your damask jacquard features leaves, opt for this fabric in your sofa or ottoman, and do up your throw pillows in a basic or non-fussy leaf-motif fabric. Even in small doses, jacquard and damask command attention. For example, you can show off damask jacquard in a modern way by upholstering some furniture entirely with the fabric and others with just a strip of it. Jacquards in florals, geometrics and damasks are great for setting a tone in your space, whether you want to put together a formal and sophisticated look or something more casual and relaxed. So, get experimental with fabulous international jacquard designs to lend a charm to your space that'll never go out of fashion.